Yanhua Mini ACDP Module25 For VW/Audi 0DE Gearbox Mileage Correction
Regular price
Sale price
$199.00
Unit price
per
Sale
Sold out
Frequently bought together
Yanhua ACDP EGS ISN Clear Gearbox/Transmission Clone Package for BMW/Mercedes-Benz/V W/MPS6 Volvo Land Rover TCU Programmer with License

Yanhua ACDP Module21 VW/Audi Gearbox Mileage Correction with License A605
Product Description
Yanhua Mini ACDP Module25 For VW/Audi 0DE Gearbox Mileage Correction
Yanhua Mini ACDP Module25 For VW/Audi 0DE Gearbox Mileage Correction
Supported Gearbox Modles:
 
Volkswagen/Audi DQ380(0DE),DQ381(0DE),DQ500(0DE)gearbox mileage correction.
Supported Vehicle Modles:
 
Audi: A3, Q2, Q3,etc.
Volkswagen: Magotan, Passat (B8), Lamando, Golf GTI, Tiguan L, Teramont, new Skoda, etc.
Module Features:
 
1: OBD mode can quickly identify the vehicle transmission model, no need to remove the computer.
 
2: Using special interface board to plug in the car to correct the mileage, no need to remove the TCM.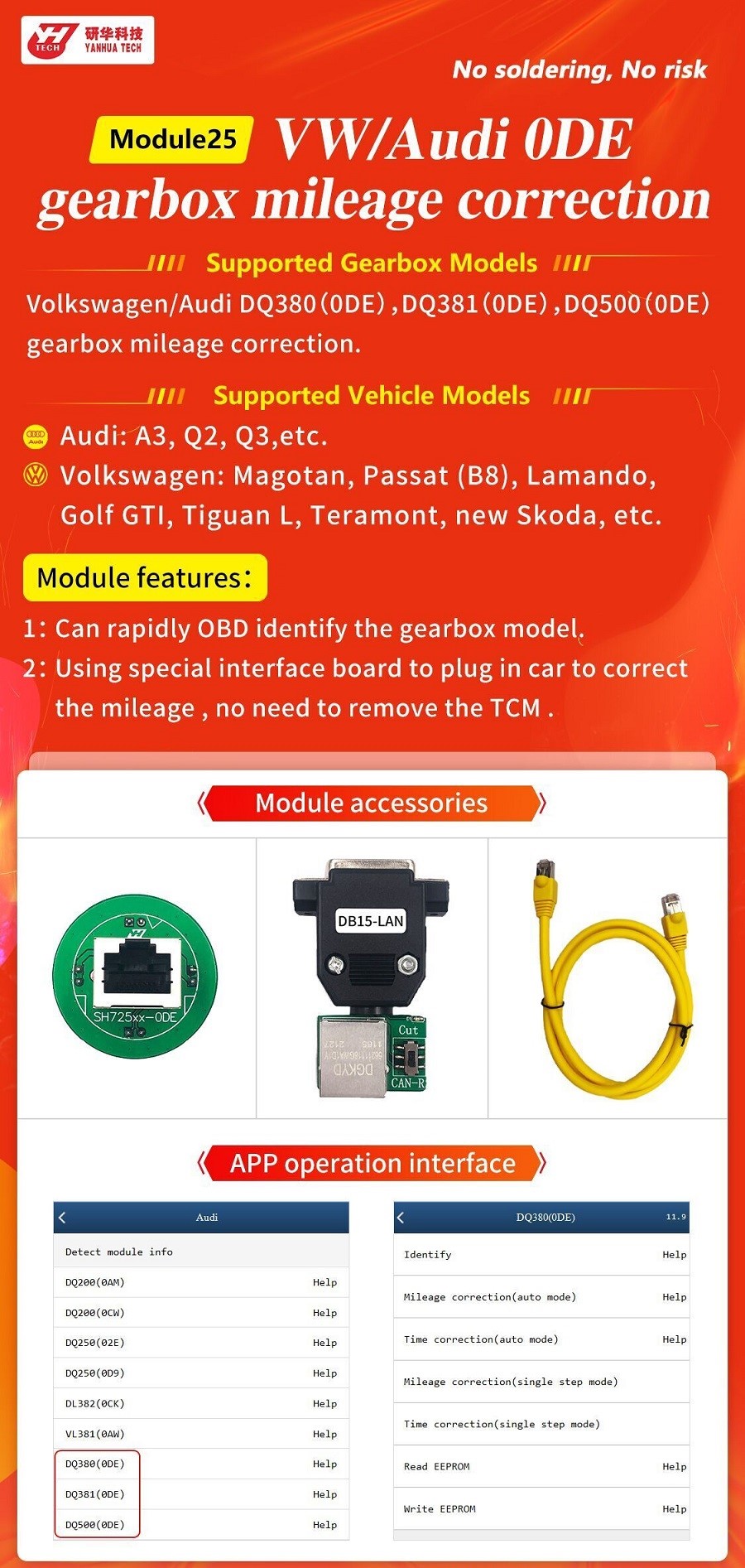 Module Accessories And Their Functions:
SH725xx-ODE Interface board       Applicable to connect VW/Audi DQ380/DQ381 ODE gearbox
DB15-LAN adapter                         Applicable to connect ACDP host and TCU cable
TCU cable                                      Applicable to connect DB15-LAN adapter and interface board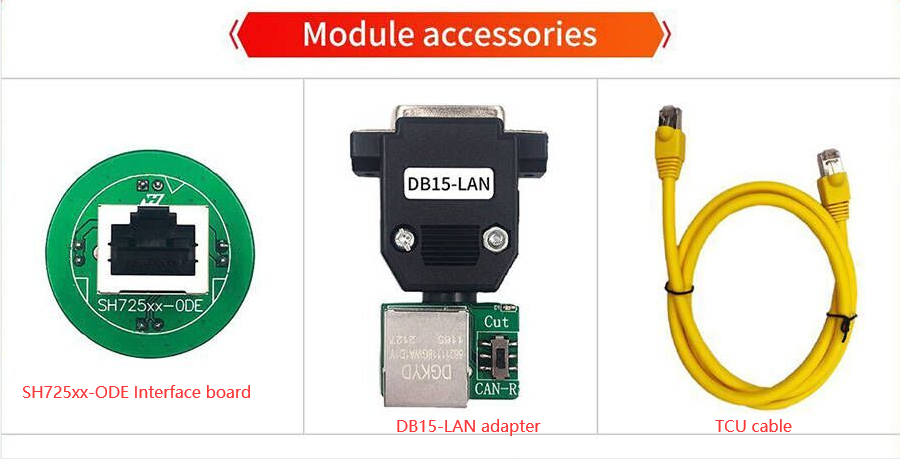 APP Operation Interface: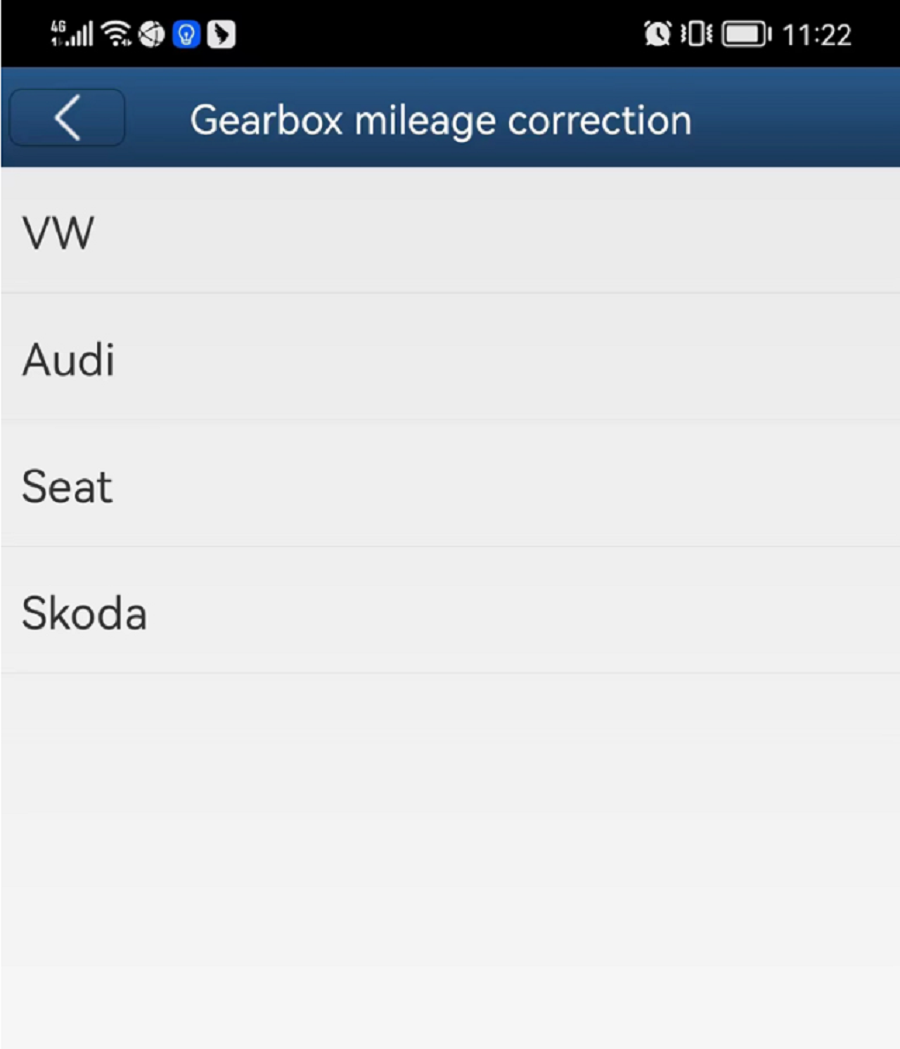 Package Includes:
1pc x SH725xx-ODE Interface board      
1pc x DB15-LAN adapter                      
1pc x TCU cable                                   
Share