TabScan 6154+C Handheld Diagnostic Device For Portable Diagnosis to Read/Clear DTCs, Used With OBD GO APP, Remote Support From Professional Team
Regular price
Sale price
$159.00
Unit price
per
Sale
Sold out
---
Frequently bought together
2022 VXDIAG VCX SE 6154 with Odis V8.2 OEM Diagnostic Interface Support DOIP for VW, AUDI, SKODA, SEAT Bentley Lamborghini
Product Description
TabScan 6154+C is a new generation super vehicle remote diagnostic device, via the wireless bluetooth connection with the OBD GO APP to start portable diagnosis. TabScan 6154+C supports all car models OBD version information checking, reading DTCs, clearing DTCs, data stream, active test, etc. 
TabScan 6154+C is based on J2534, PDU and DOIP protocols, and connected to PC to perform ODIS original diagnosis, including online programming, DTCs guide, coding, repairing manual view, wire diagram view, engineer permissions, etc. TabScan 6154+C supports wiScan super remote, sending request on platform, and the professional technician team will accept the request and confirm the repair plan.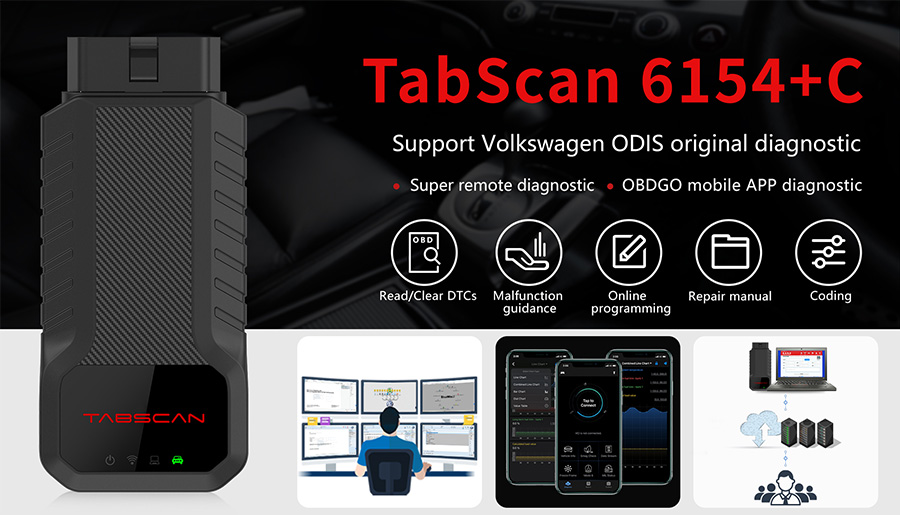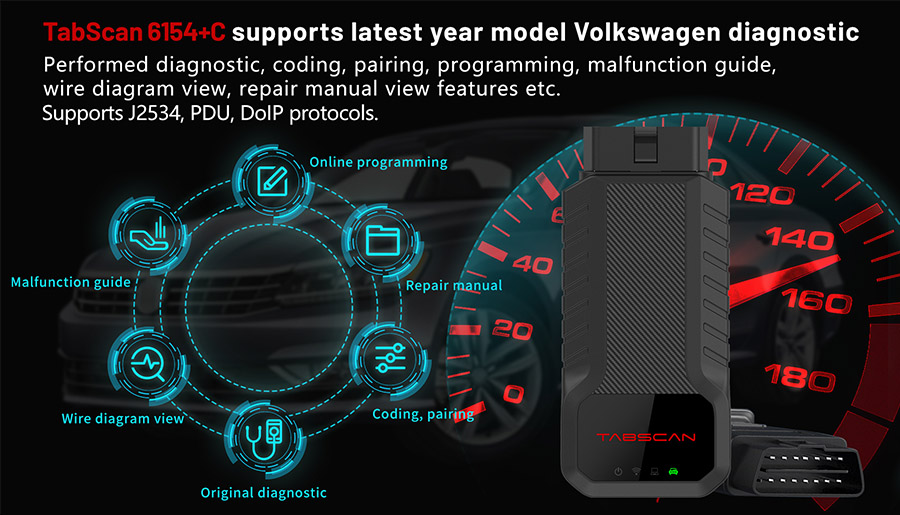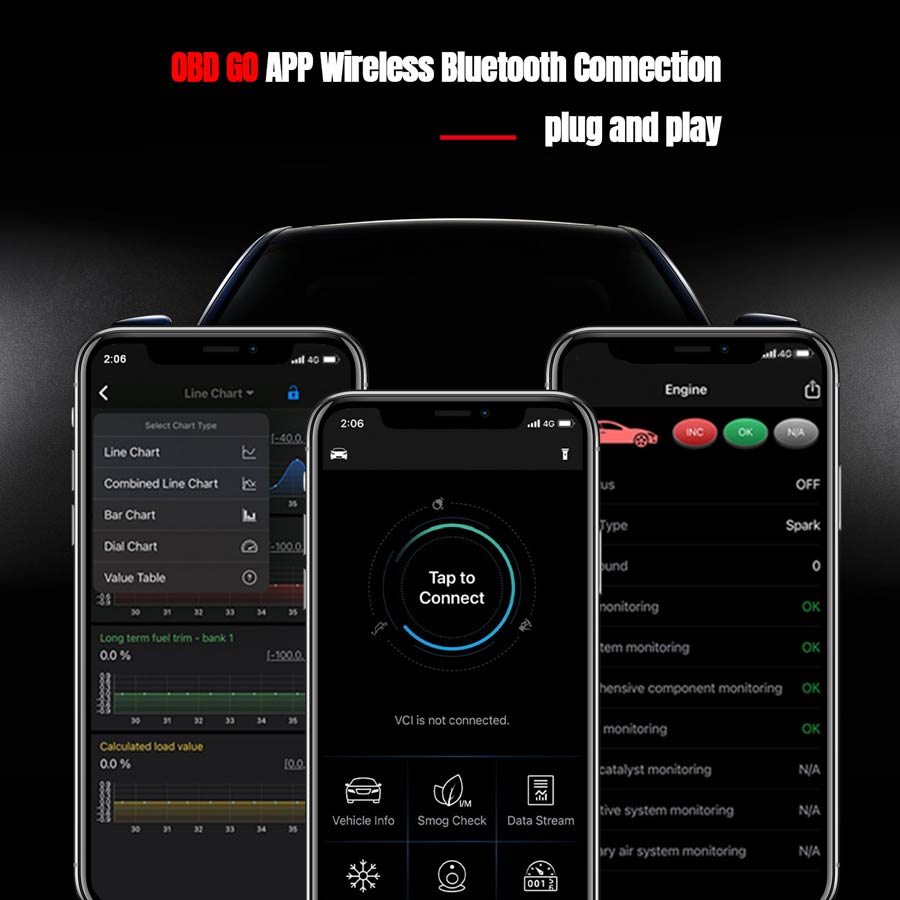 Product Features:
Supports smog emission precheck, portable to carry! 
Achieve accurate high efficiency malfunction elimination.
Strong tech team, remotely solves problems!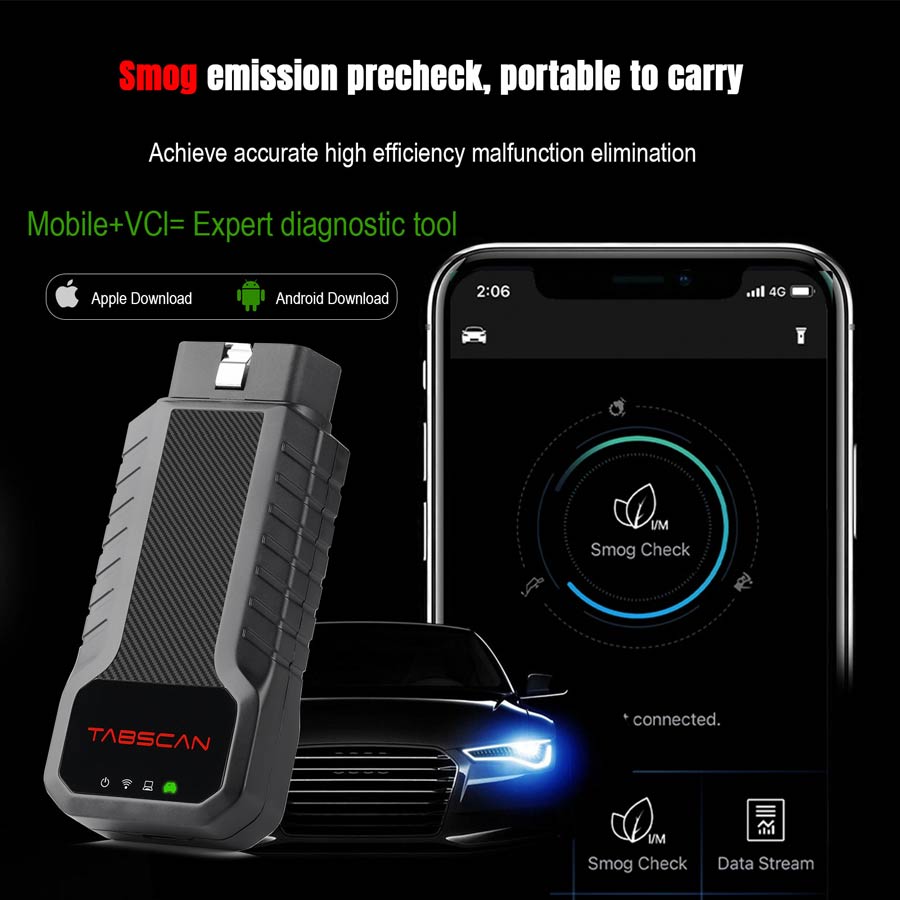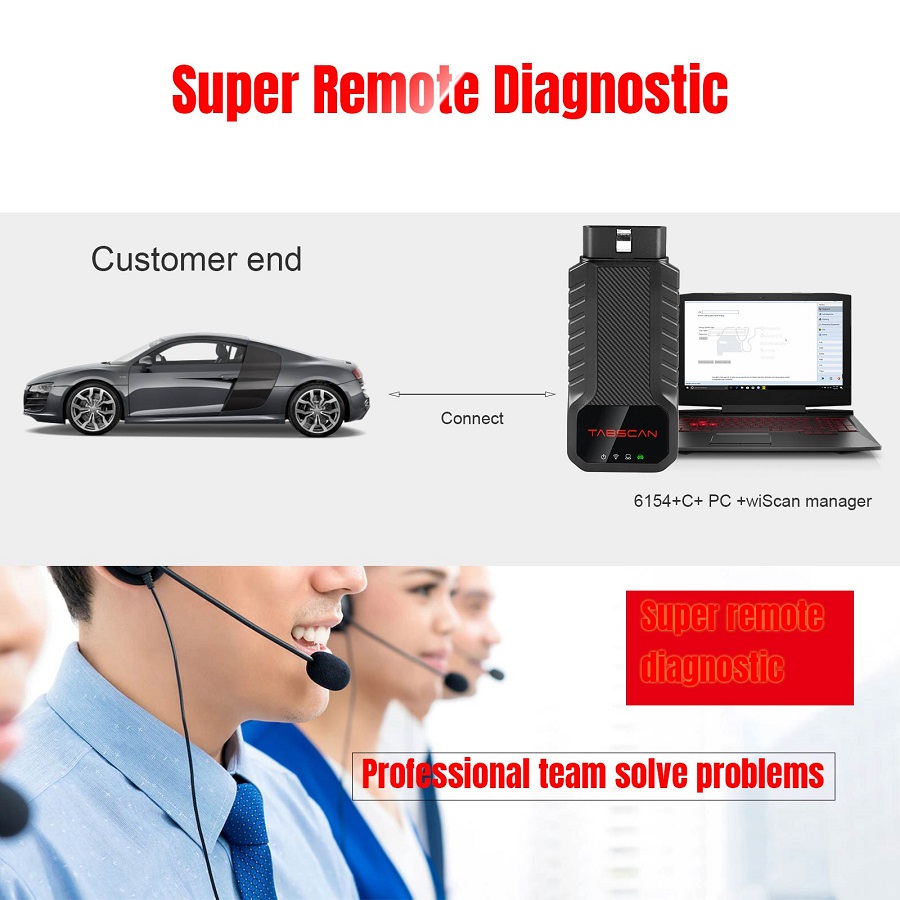 Product Specifications:
Processor: ARM 32bit Cortex M4
Wire connection: USB Type-C, USB 2.0 High Speed
OS: Win 7,  Win 8,  Win 10
Wireless connection: Bluetooth 2.1 +EDR  bluetooth Class radio
Connetion interface: DB16, 2-row ports
Connection method: 6154+C USB connection to PC, OBD16 connects to vehicle
Package Includes:
1pc x TabScan 6154+C
1pc x OBD extension cable
1pc x USB cable
Share