PCMtuner Software Version 1.27 Support 67 Models + Protective Silicone Case Cover + Plastic Box with Logo
Regular price
Sale price
$499.00
Unit price
per
Sale
Sold out
Product Introduction:
PCMtuner tool can read and write ECU data through OBD, BENCH, and BOOT modes. PCMtuner performs a complete backup of ECU data, easy ECUs clones, and  power upgrades. It can also read and write gearboxes. According to the data read out via PCMtuner tool, our engineers can provide customers stage1 stage2 stage3, popbangs ,gearbox data to adjust LC, sport display, immo off, adblue off, dpf off, dtc off, vmax, swirl off, restoring ECU or TCU factory setting service (paid service).
Compared with version 1.20, PCMtuner has add 44 new protocols ,Bosch ECU read/write protocols without opening the cover.
PCMtuner software allows you to forcibly write (forcibly clone) without verification, and supports forcibly reading and writing unknown ECUs with supported chip models.
 
PCMtuner supply VR files for all legal users, we also have helpdesk for them. Moreover, we can offer you a platform to work with our high level tuners, from whom you may learn a lot.

Moreover, the protective silicone case cover and plastic box offer perfect protection to your beloved PCMTuner hardware. The silicone case cover is compact and lightweight while the plastic box is hard and portable. The hard cover of the plastic box can protect the PCMTuner hardware from scatches. With the protection of silicone case cover and the plastic box, your PCMTuner hardware will look pretty and tidy.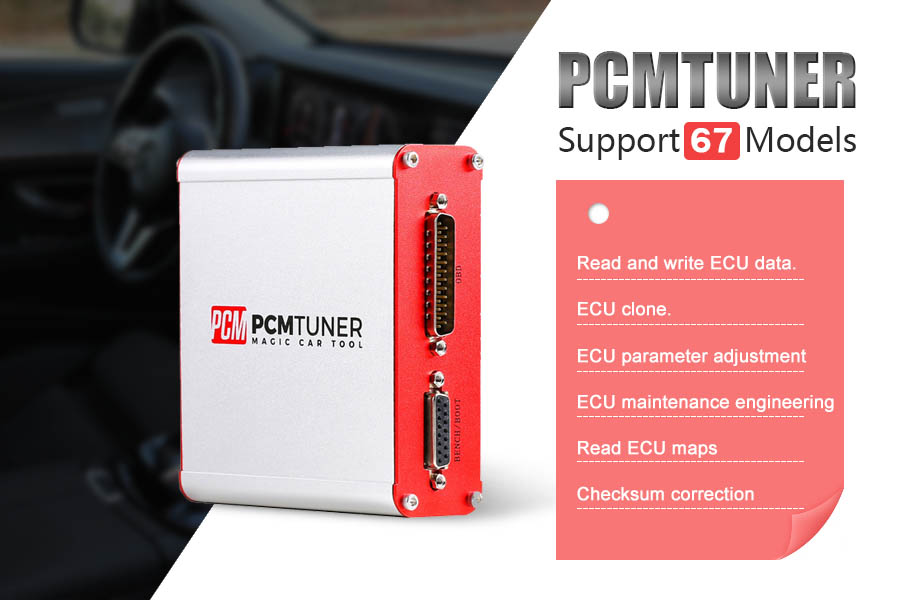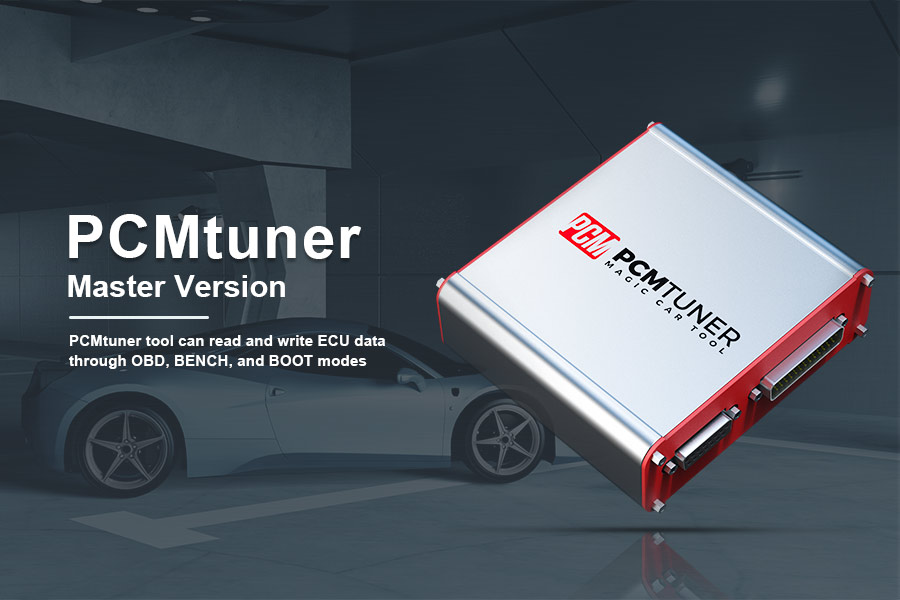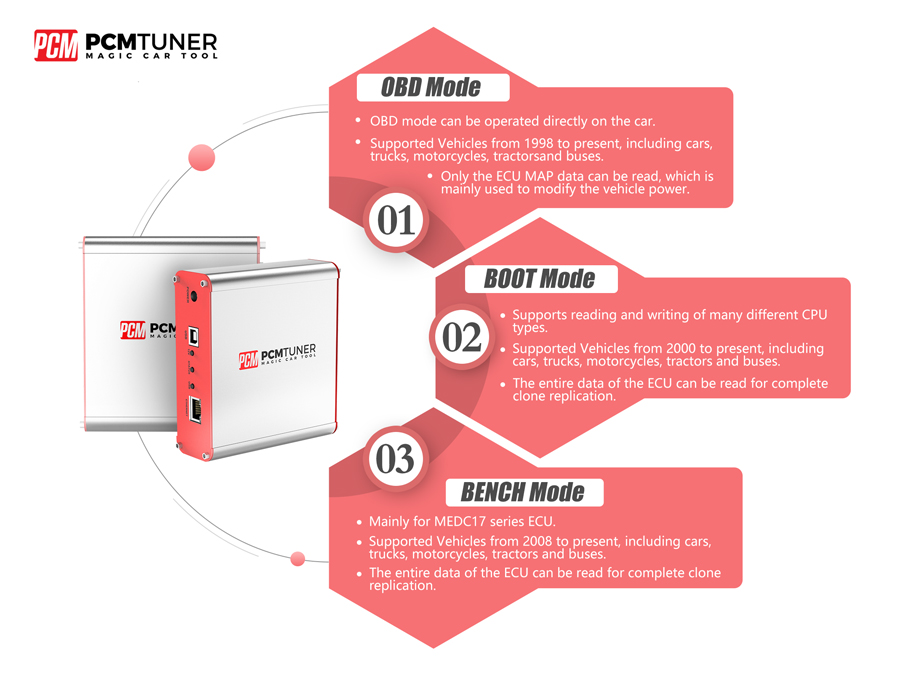 Product Features:
 
1. Read and write ECU data.
2. ECU clone.
3. ECU parameter adjustment
4. ECU maintenance engineering
5. chip turing
6.Read ECU maps
7.Checksum correction
8. Stage1-3, gearbox tuning , LC, sportdisplay , immo off, adblue off, dpf off, dtc off ,vmax ,swirl off
9.Read flash and ep files
10.Powertrain adjustment
11.Support online update
12.VR files  supply 
13.Pinout comewith
14.Helpdesk and tuner account 
15.OBD2 reading
16.Cover-free wielding-free no disassembly data reading, greatly reduce the risk of destroying the ECU, bench mode.
17.Cover-opening data reading, boot mode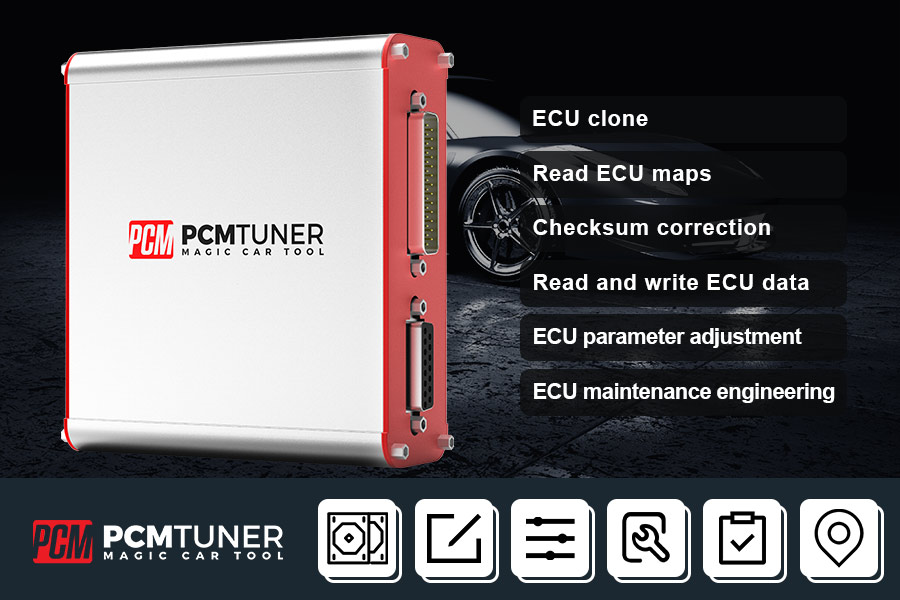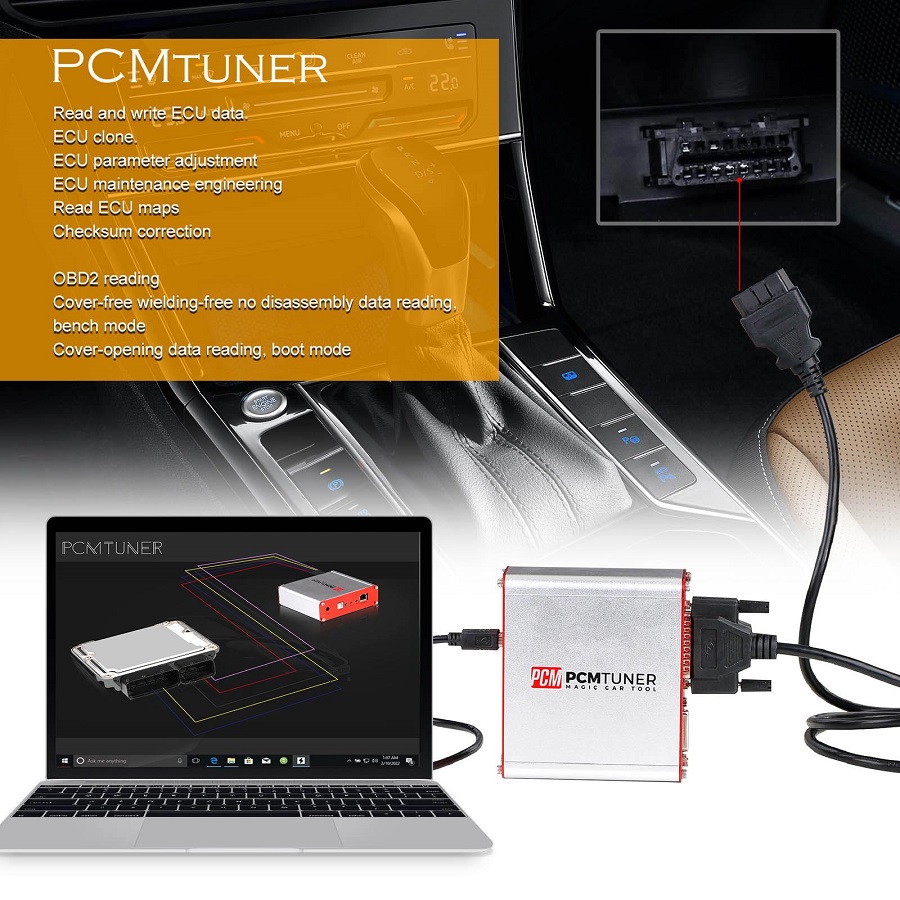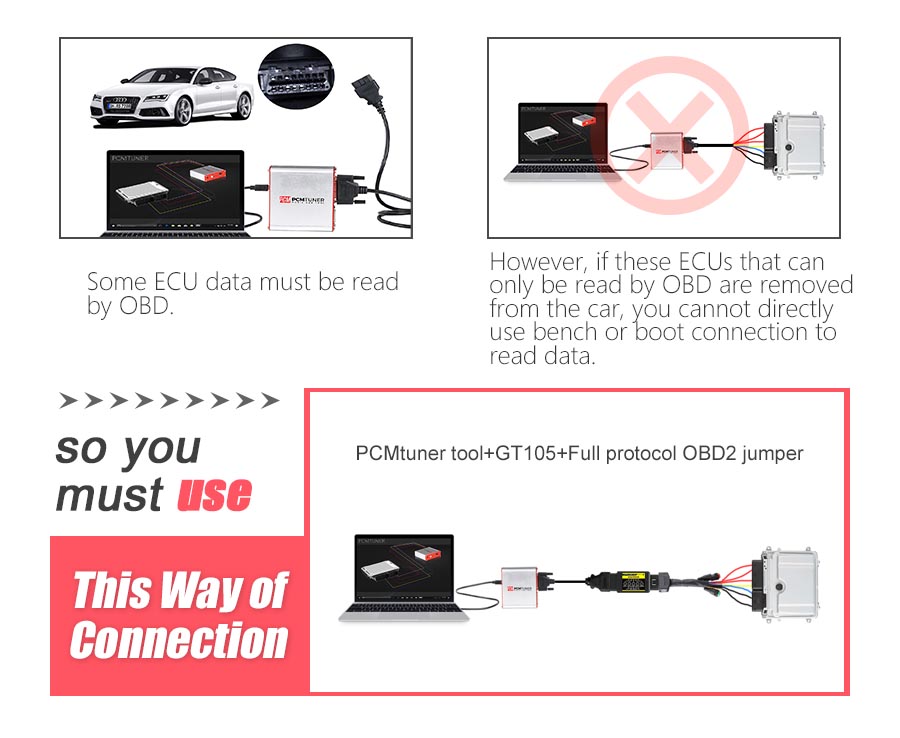 Package Includes:

1pc x BENCH/BOOT Cable,
1pc x  OBD Cable,
1pc x  Power Adapter,
1pc x  Master Interface,
1pc x  USB cable,
1pc x  Smart Dongle.
1pc x Protective Silicone Case Cover 
1pc x Plastic Box with Logo
Share