MaxiVideo MV108 8.5mm Digital Inspection Camera for MaxiSys Tablet Kit
Out of stock
Many in stock
customers are viewing this product
Frequently bought together
Autel Maxisys Elite II Diagnostic Tool with MaxiFlash J2534 Same Hardware as MS909 Upgraded Version of Maxisys Elite
2022 Original Autel Maxisys Ultra Intelligent Full Systems Diagnostics Tool With MaxiFlash VCMI Get Free MSOBD2KIT or MaxiBAS BT506
S
Product Description
The MV108 digital inspection camera is designed to work with MaxiSys series products or PC. It turns your MaxiSys tablet into a video inspection scope, allowing you to examine difficult-to-reach areas normally hidden from sight. It is capable of recording digital still images and videos, which offers you an economical solution to inspect machinery, facilities, and infrastructure in a safe and quick way.
MaxiVideo MV108 8.5mm Digital Inspection Camera for MaxiSys Tablet Kit
 
MaxiVideo MV108 8.5mm Digital Inspection Camera Features and Functions:
 
White LED lights to illuminate the inspection areas
Small diameter allows it to be used in the tight spaces
Wonderful for up-close visual inspections in confined areas, such as engine cylinders and small part inspections
Powerful and perfect for inspecting most spark plug holes
Super bright LED and high resolution provide crystal clear images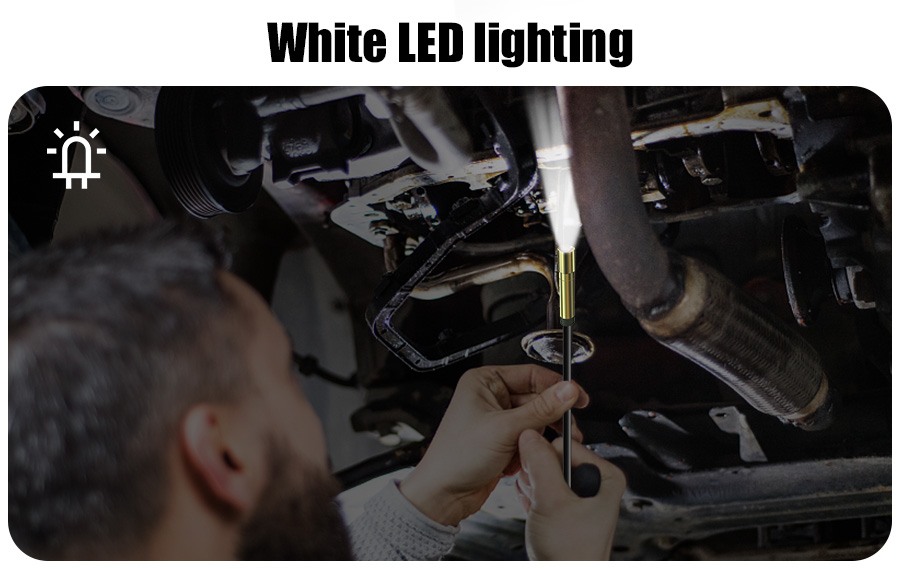 MaxiVideo MV108 8.5mm Digital Inspection Camera Specifications:
 
Optimal Viewing Distance: 1'' to 14'' (2.54cm to 35.56cm)
Image Capture: 640x480
Image Head: 8.5mm (0.33'')
Operating Temperature: Main Unit: 0°C to 50°C (32°F to 122°F)
Cable: -10°C to 70°C (14°F to 158°F)
Storage Temperature: -20°C to 75°C (-4°F to 167°F)
Waterproof: Imager head and cable are waterproof to 3m(10')
Weight: 0.3kg with 8.5mm diameter imager head
Compliance: FCC (EMC), CE (EMC and LVD)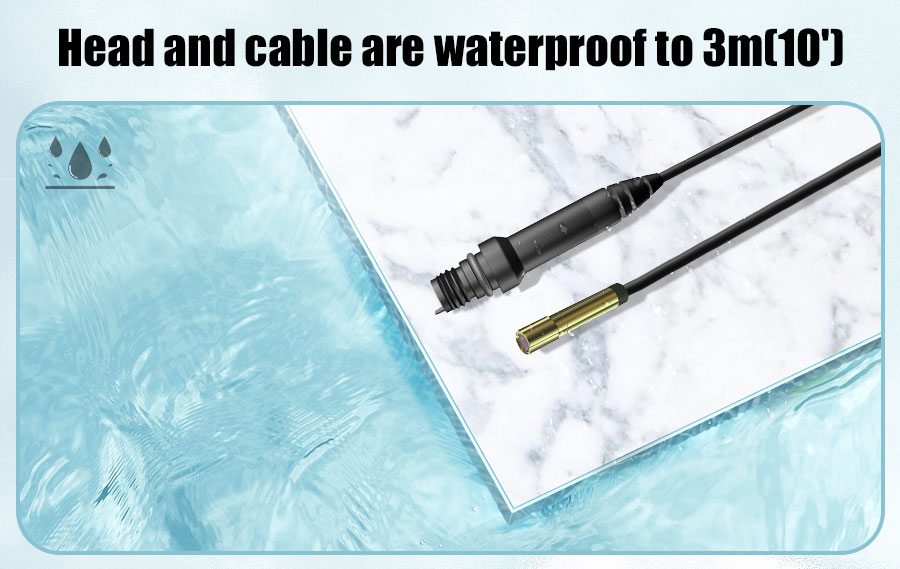 MaxiVideo MV108 8.5mm Digital Inspection Camera's Connection with MaxiSys Tablet: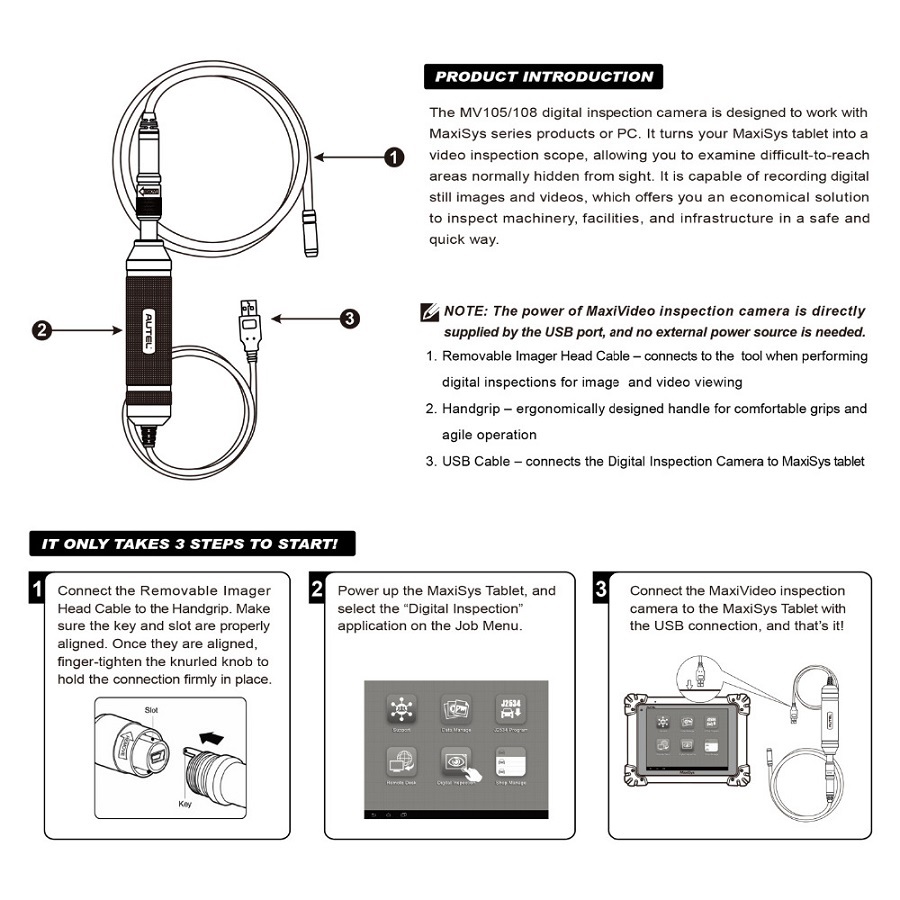 Package including:
 
1pc x Magnet
1pc x Mirror
1pc x Hook
Please make sure that you follow below steps:
1/ Download the package from themeforest.net (the file is in zip format)

2/ Extract the file you've just downloaded.

3/ Find this file: ella-3.0.0-sections-ready.zip in the folder Ella Sections Ready 3.0.0, then you just need to upload ella-3.0.0-sections-ready.zip file to your Shopify store.

To save your time and reach our support quickly, please follow below steps:
1/ Create a staff account for us (with Themes permission and Settings permission) http://docs.shopify.com/manual/settings/account/staff-members
2/ Capture screenshot or video for the issue you get.
3/ Specify which template and version you are using.
4/ Describe clearly how to reproduce the issue.
5/ Send all information (staff account, screenshot, video, template name and version, description of the issues, link) to support@halothemes.com
Yes, we will assist you to install the template if needed
Yes, we do. Please send your customisation requests to support@halothemes.com, we will give you our quote. Thank you.
Yes. You can turn on/off the animation in the Setting page.
Yes. You can turn on/off almost any blocks on the page (featured products, slideshow, banners, related products, recent products,...).
Yes, we have a setting for you to switch between these two options: Display on Hover and Display on Click.
The theme package includes theme source, Photoshop design files, sample data and manual guide.
That is not a problem. You just need to modify the width/height ratio in theme settings.