Humzor NexzScan II NL100 Professional Bluetooth OBD2 Scanner OBD2 Car Automotive Diagnostic Tool Code Reader for iOS Android
Out of stock
Many in stock
Product Description
Humzor NexzScan...
customers are viewing this product
Product Description
Humzor NexzScan II NL100 is a portable, intelligent and high cost-effective OBD2 Bluetooth scanner that is specially designed for car owners. With NL100 and your smartphone in hand, car owners do not need to worry about the "check engine light on" problem anymore, and they can scan and master their cars easily. 
Moreover, Humzor NexzScan II NL100 offers a lifelong free upgrade, which saves you a lot of money on a software upgrade.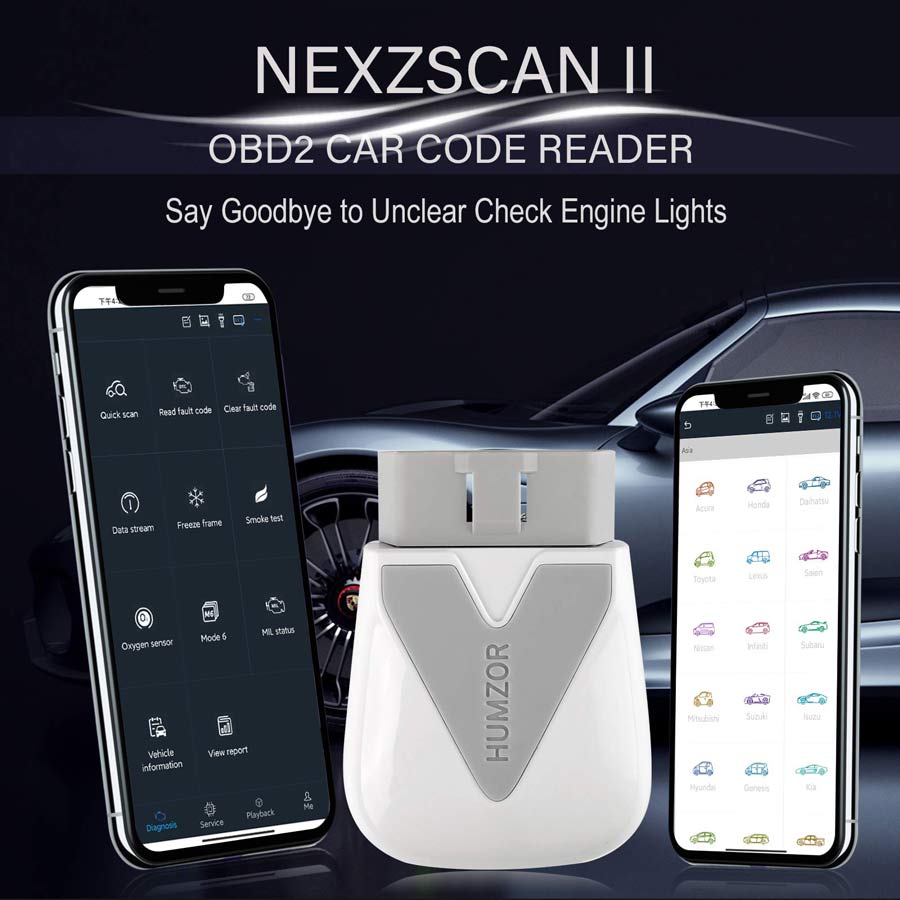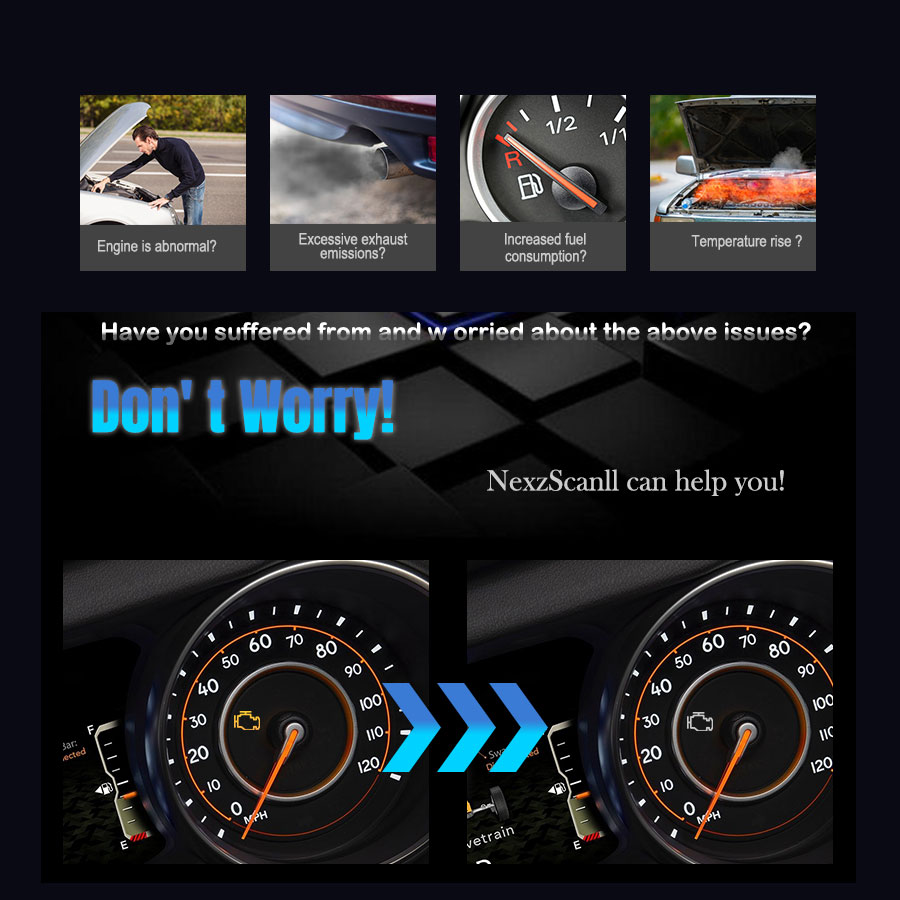 Product Features:
More User-friendly Experience
Especially design for suiting every individual, compatible with both Android & iOS system via Bluetooth. Also, Bluetooth Android and Bluetooth IOS both can be supported.
OBD2 Bluetooth Scanner Advantages
1. Enhanced OBD2 Diagnosis: fully covers OBD2 diagnosis modes, read/clear codes, live data, freeze frame, with O2 sensor, Mode 6, Mode 8, MIL status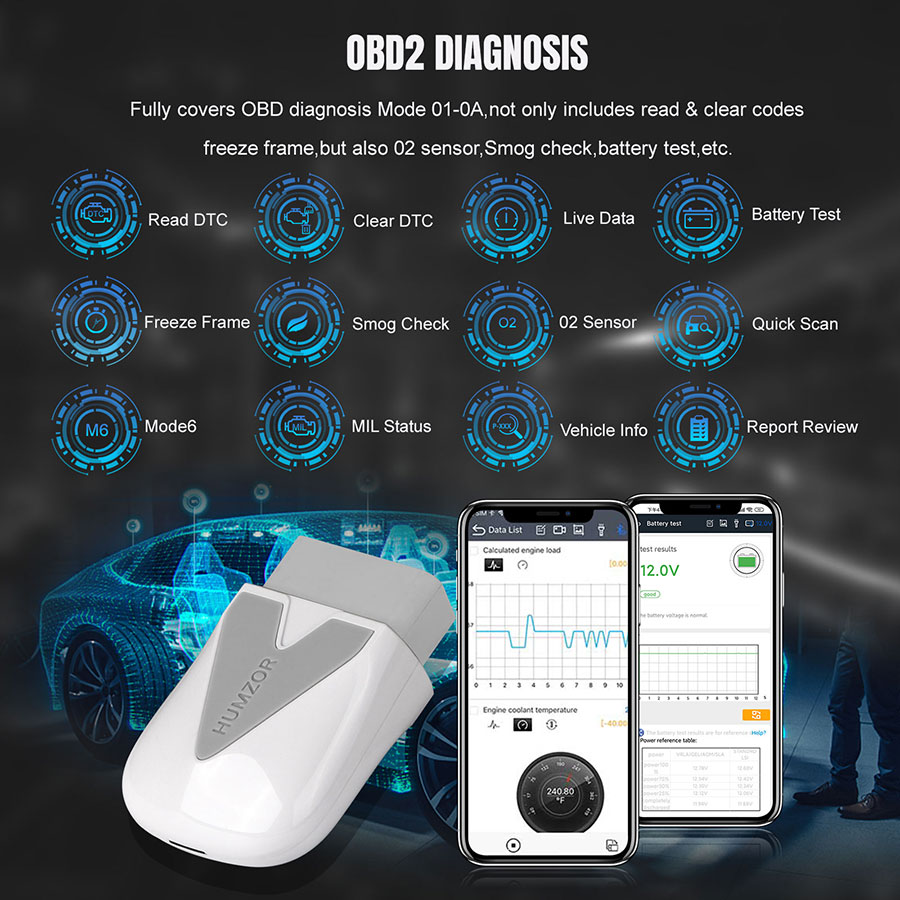 2. 18 Functions Available: Battery Test, Fuel Analysis, Performance Analysis, Engine Analysis 
3. Powerful Database: exclusively support 40,000 kinds DTC, leading the industry
4. Wide Vehicle Coverage: works on almost all the gasoline cars with standard OBD2 protocols 16pin connector
5. One-Key I/M Readiness: independent button for quickly entering the diagnostic function.
6. Live Data Visualized Comparison: greatly supports Four parameters comparison, record the live data for later review
7. Maximum Chip Capacity, Fastest Diagnosis
Product Functions:
Read and Clear Codes: Read and clear engine codes, generic, manufacturer specific, and pending codes
Live Data: Read and record live sensor data, 4 parameters comparison supported
Freeze Frame: A snapshot of the vehicle which shows engine conditions when the MIL on
O2 Sensor: Check the vehicle O2 sensor values
Mode 6: Advanced test results (like misfire counts) for on-board diagnostic system monitors
Mode 8(Component test): Allows initiating a leak test for the vehicle's EVAP system
I/M Readiness: Check the operations of the Emission System on OBD2 compliant vehicles
Battery Test: Show battery voltage and comment battery status
Smog Check: Indicate whether or not the various emissions-related systems on the vehicle are operating properly and are ready for inspection and maintenance testing
MIL Status : MIL is essentially an emission warning light. If the light comes on, it means the OBD II system has detected an emissions-related problem
Vehicle Info: Check the make, years, VIN Code and other detail information of your vehicle
Fuel Analysis: Allow viewing the fuel economy of the vehicle
Core Analysis: Allow viewing the performance of the vehicle
Engine Analysis:Allow viewing the engine data of the vehicle
One-Click I/M Readiness Key: Provide quick access to emissions readiness status, complete vehicle exhaust test.
Live Data Display: FOUR parameters comparison, clearly show how they can affect each other and increase diagnostic efficiency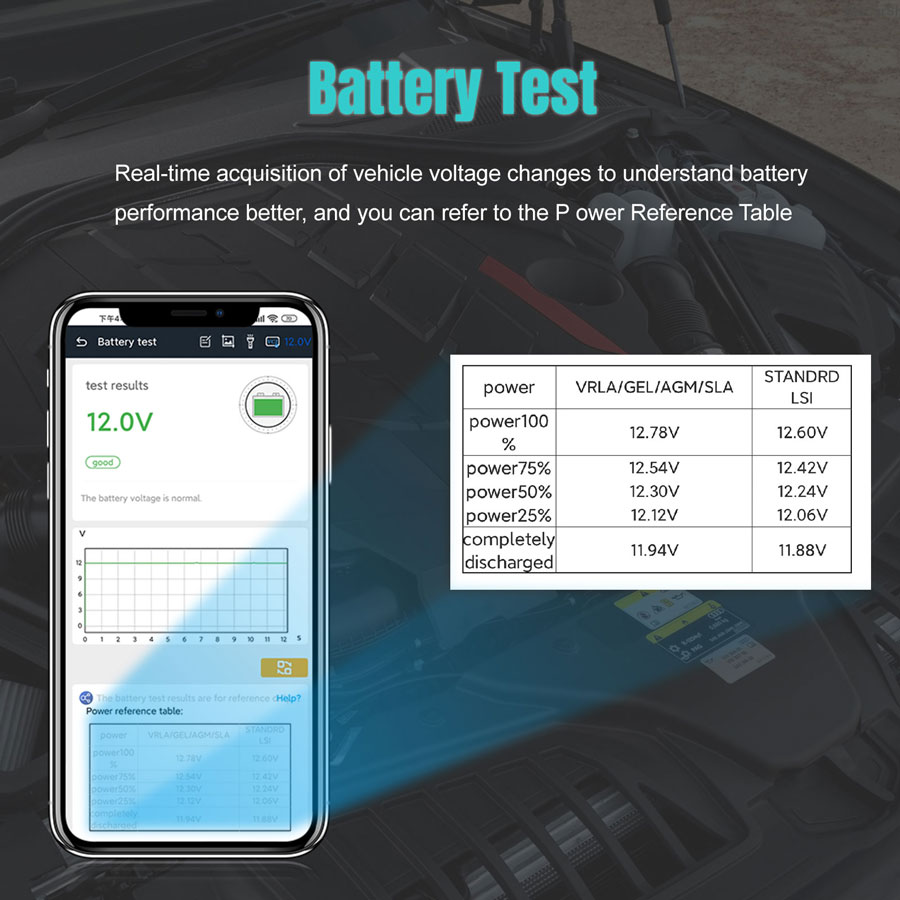 Product Comparison:
 Model
NEXZSCAN II
NEXZSCAN NL300
Autel AP200
OBDII scan
√
√
√
Full System diagnosis
X(engine only)
√
√
Automatically identify vin code
√
√
√
Read ECU information
X
√
√
Read fault codes
√
√
√
Clear fault codes
√
√
√
Real-time data
√
√
√
Action test
X
√
√
Freeze frame
√
√
√
Vehicle Information
√
√
√
Coding
X
√
X
Connection method
bluetooth
bluetooth
bluetooth
Special functions
Battery Test, Smog Check, Mode6, MIL Status, Performance testing, Travel analysis,Alarm setting
15 functions(Brake bleed, BMS, DPF, EPB, Injector, oil reset, TPMS, SAS, Throttle, GEAR learn, CVT Window, Suspension, Seats adjustment, Light)
19 functions(oil reset, EPB , TPMS, BMS, Brake bleed, DPF, Immo Keys, Injector, SAS, Suspension, Throttle , WINDRROOF, Seats, Odometer, Lang change, Head lamp, CHG tire size, TEC learn, Trans adaption)
operating system
IOS/ Android
IOS/ Android
IOS/ Android
Software cost
Free
Free
One vehicle model is free, 15.99 $(Android)/21.99 $(iOS) each model for more than one vehicle models for 12 months usage.
Languages
English, German, Spanish, French, Polish, Italian, Portuguese, Russian, Simplified Chinese, Traditional Chinese (10 languages). You can switch languages in software.

English, Traditional Chinese, Simplified Chinese, French, German, Spanish, Portuguese, Polish, Korean, Japanese, Russian, Italian, Dutch, Hungarian, Greek,Swedish, Vietnamese, Czech (18 languages) .

You can switch languages in software

English, Traditional Chinese, French, German, Spanish, Portuguese, Dutch, Polish, Swedish,Korean,Japanese, Russian, Italian, Turkish (14 languages) .
The language is consistent with mobile phone system language.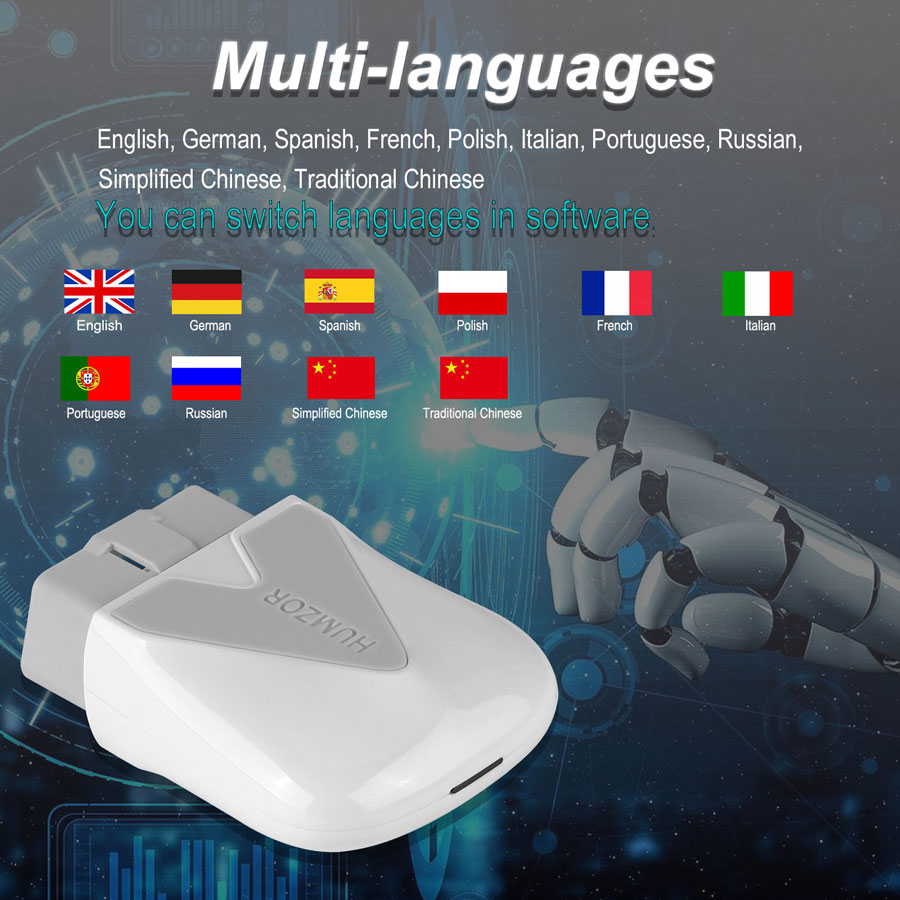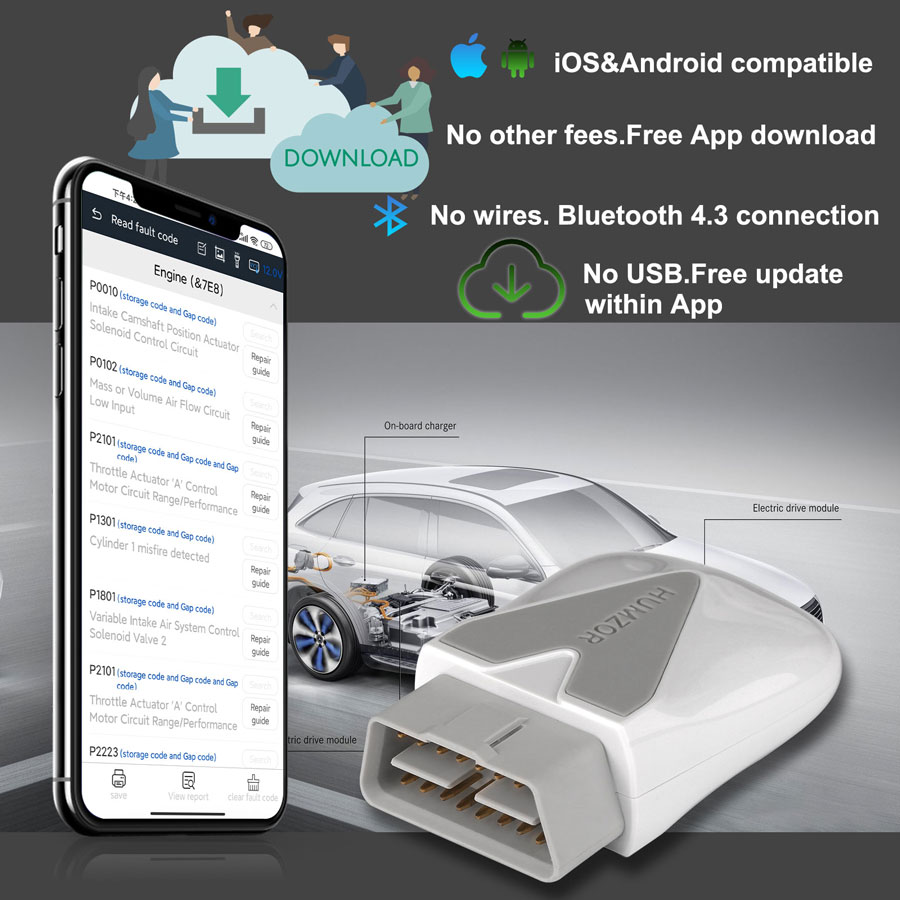 Package Includes:
1pc x Humzor NexzScan II NL100
Please make sure that you follow below steps:
1/ Download the package from themeforest.net (the file is in zip format)

2/ Extract the file you've just downloaded.

3/ Find this file: ella-3.0.0-sections-ready.zip in the folder Ella Sections Ready 3.0.0, then you just need to upload ella-3.0.0-sections-ready.zip file to your Shopify store.

To save your time and reach our support quickly, please follow below steps:
1/ Create a staff account for us (with Themes permission and Settings permission) http://docs.shopify.com/manual/settings/account/staff-members
2/ Capture screenshot or video for the issue you get.
3/ Specify which template and version you are using.
4/ Describe clearly how to reproduce the issue.
5/ Send all information (staff account, screenshot, video, template name and version, description of the issues, link) to support@halothemes.com
Yes, we will assist you to install the template if needed
Yes, we do. Please send your customisation requests to support@halothemes.com, we will give you our quote. Thank you.
Yes. You can turn on/off the animation in the Setting page.
Yes. You can turn on/off almost any blocks on the page (featured products, slideshow, banners, related products, recent products,...).
Yes, we have a setting for you to switch between these two options: Display on Hover and Display on Click.
The theme package includes theme source, Photoshop design files, sample data and manual guide.
That is not a problem. You just need to modify the width/height ratio in theme settings.