[EU US Ship No Tax] V1.0.5.0 CGDI FC200 ECU Programmer ISN OBD Reader Update Version of AT-200 Supports Calculating Checksum
Out of stock
Many in stock
Product Description

    1.FC200 supports 4200 ECUs/EGS, and covers 80% of models in the market. No open shell, no...
customers are viewing this product
Product Description

    1.FC200 supports 4200 ECUs/EGS, and covers 80% of models in the market. No open shell, no punch, keep the original parts.
    2. Data loss prevention, automatic verification, 100% accurate analysis of BMW ISN code, supports VIN code modification, and data cloning of various models
   3. Exclusive support for DTC shielding and function shutdown, exquisite design, adapt to various operating environments, FC200 is your trusted auto repair assistant

What is CG FC200?

FC200 ECU programmer is designed for ECU/ EGS clones. Supports data processing, ISN read and write, disassembly matching, VIN modification, DTC shielding, etc.

CG FC200 Highlights:

1. Supports 4200 ECUs/EGS, which covers 80% of models in the market.

2. Read BMW ISN Code by OBD, perfectly replaces CG AT200

3. Original from CGDI and free Update Online for 1 year, subscription is $125/ year

4. Multi-Language: English, French, Spanish, Polish, Turkish Traditional Chinese, and Simplified Chinese

5. Bosch search: Free to find out the ECU type

6. 3 Operation modes: With CAN-bus, No disassembly (platform mode), and Boot mode

7. Full Version with All License Activated, No extra charge. Software version: V1.0.4.0

8. Supports key programming with CGDI BMW, VVDI 2 Full, Mini ACDP, AUTEL IM508, IM608 Pro, etc.

9. Supports connection by Bench, Boot, OBD

10. Calculates checksum online
Notice:
FC200 Software Free Download Link, please download here when you get the package.
Here is User Manual for your reference too.

CG FC200 Software V1.0.5.0: (2022.01.25)
Add New Function
1. Add the Turkish language version
2. Added BOOT mode of the bosch engine computer
ME17.5.26 ME17.8.32 ME17.9.1 ME17.9.61 MED17.8.31 MED17.9.8 MEDC17.9 EDC17C45 EDC17C81
3. Added Bosch engine computer Bench Mode
ME17.7.8 ME17.9.1 ME17.9.56 MED17.8.2 MED17.9.8 EDC17C45
4. Bug fixed and Software performance improved
 
Note: The equipment produced before 2021.09.10 will be automatically activated, and the service time will be valid until 2022.09.10. For equipment produced after this time, after the software is updated, a pop-up window will prompt to activate. Only after activation, some functions related to the server can be used normally. The validity period starts from the day of activation, and the validity period is one year.

CG FC200 ECU Programmer Functions
 
1. Original Parts Protection

2. Intelligent Recognition
3. Module Clone
4. Read & Write ISN
5. Write VIN
6. Data Processing

CG FC200 Software Display:

1. Interactivate Software Interface brand-model-engine/ gearbox-ECU interface structure to help users save time and find the operating directory accurately.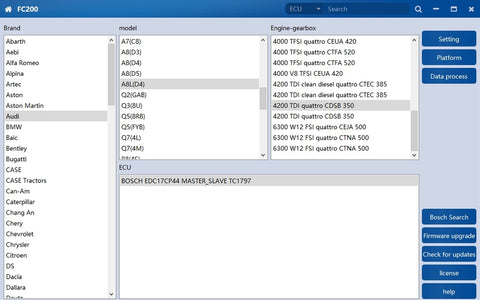 2. Built-in Model Search Function
Support ECU model and Bosch search by number, avoid the trouble of level selection, and enter the function interface as quickly as possible.

3. ECU Search
Take the BMW MSV90 ECU as an example, First select "BMW", selct "ECU" as the search condition, enter "MSV90",click the search button, and the ECU type will show up.
Same search procedure for Bosch ECUs.
4. Visualized Wiring Diagram
1:1 simulation, bright colors, to avoid wiring errors.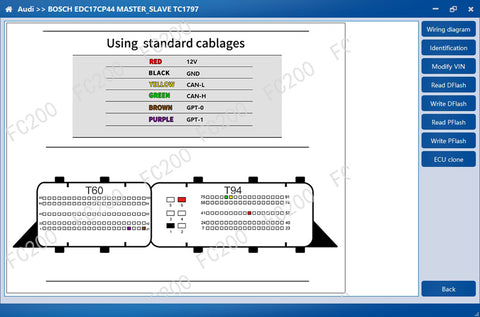 FC200 Model Support:
Support 4200 kinds of ECUs, involving 80% of the models on the market.

European Cars: Abbas, Alfa Romeo, Aebi, Artec, Aston, Aston Martin, Audi, Bentley, BMW, Bugatti, Citroen, Dacia, CASE, CASE Tractors, Dallara, Deutz, DS, Ducati, Fendt, Ferrari, Fiat, Jaguar, KTM, Lada, Lamborghini, Lancia, Land Rover, MAN, Maserati, McLaren, Mercedes-Benz, MG, Mini, Opel, Peugeot, Piaggio, Porsche, Renault, Royal Enfield, Saab, SEAT, Skoda, Smart, Steyr, UAZ, Vauxhall, Volkswagen (VW), Volvo, Volvo Penta.
American Cars: Can-Am, Caterpillar, Chevrolet, Chrysler, Dodge, Ford, Ford Trucks, Freightliner, GMC, Indian, Internation, Jeep, Lincoln, New Holland, Polaris, Hidu.
Asian Cars: Force, Genesis Motors, Honda, Hyundai, Infiniti, Isuzu, Kassan, Kia, Kubota, Mahindra, Mitsubishi Fuso, Nissan, Subaru, Suzuki, Toyota.
Chinese Cars: Changan, Chery, Foday, Geely, Great Wall, Iveco, Jianghuai, Jiangling, Lifan, Ferguson, Valtra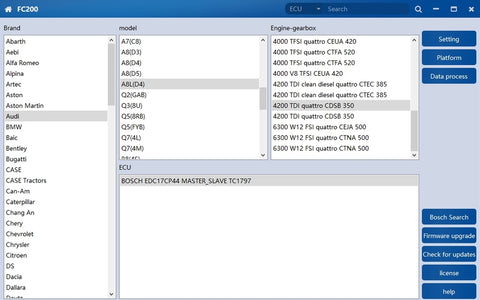 FC200 ECU Programmer Connection Diagram:
For Volkswagen ME17.5.22-TC1724: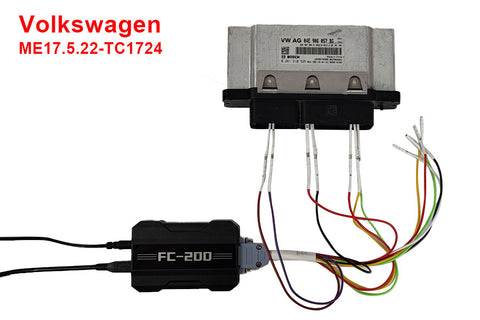 For BMW N20 MEVD17.2.9-TC1797: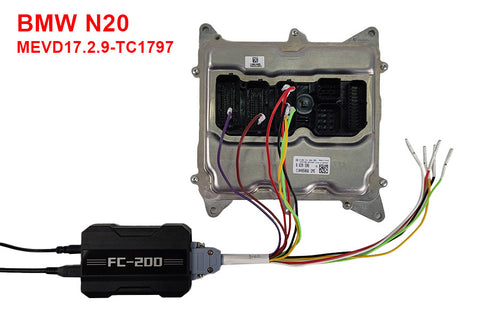 BMW MSV90 TC1796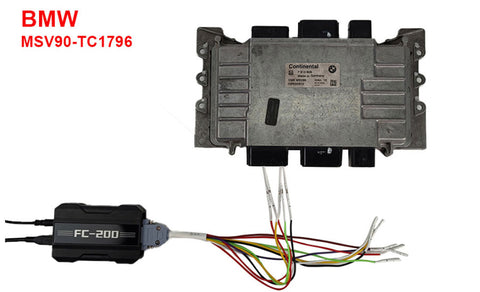 BMW EGS 6HP-TC1766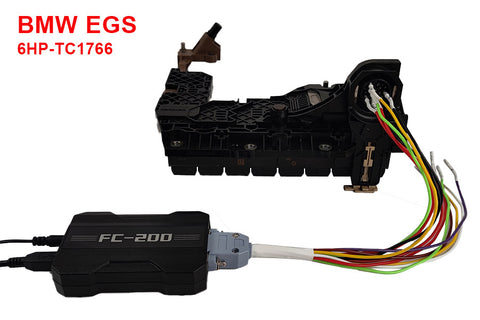 BMW B58 MG1CS003-SPC5777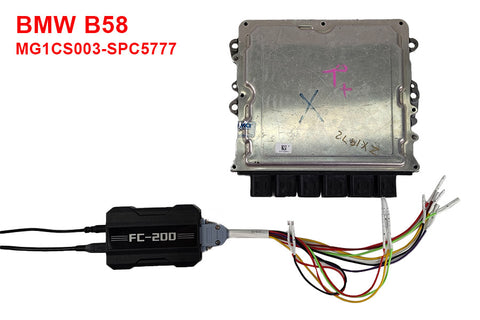 BMW B38 MEVD17.23.-TC1793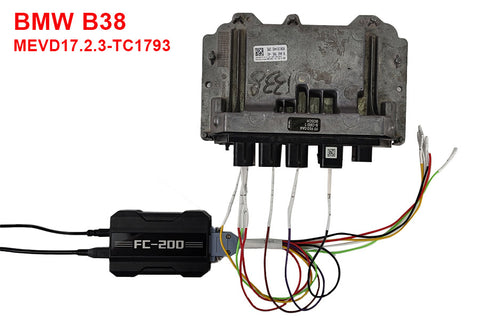 Mecedes Benz MED17.7.5-TC1793
Audi EGS DL382-TC1784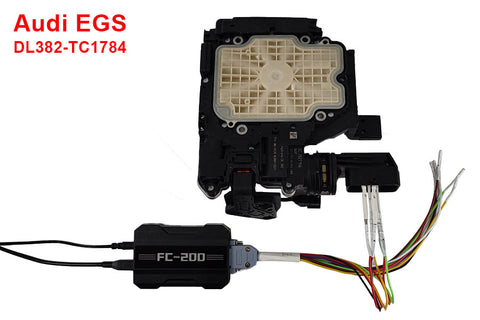 Packing List
1 set X CGDI FC200 ECU Programmer

FC200 Optional adapter: No Need Disassembly Adapter for 6HP 8HP MSV90 N55 N20 B48 B58 B38 etc
Please make sure that you follow below steps:
1/ Download the package from themeforest.net (the file is in zip format)

2/ Extract the file you've just downloaded.

3/ Find this file: ella-3.0.0-sections-ready.zip in the folder Ella Sections Ready 3.0.0, then you just need to upload ella-3.0.0-sections-ready.zip file to your Shopify store.

To save your time and reach our support quickly, please follow below steps:
1/ Create a staff account for us (with Themes permission and Settings permission) http://docs.shopify.com/manual/settings/account/staff-members
2/ Capture screenshot or video for the issue you get.
3/ Specify which template and version you are using.
4/ Describe clearly how to reproduce the issue.
5/ Send all information (staff account, screenshot, video, template name and version, description of the issues, link) to support@halothemes.com
Yes, we will assist you to install the template if needed
Yes, we do. Please send your customisation requests to support@halothemes.com, we will give you our quote. Thank you.
Yes. You can turn on/off the animation in the Setting page.
Yes. You can turn on/off almost any blocks on the page (featured products, slideshow, banners, related products, recent products,...).
Yes, we have a setting for you to switch between these two options: Display on Hover and Display on Click.
The theme package includes theme source, Photoshop design files, sample data and manual guide.
That is not a problem. You just need to modify the width/height ratio in theme settings.