[EU UK US Ship No Tax] Xhorse VVDI Prog Programmer V5.1.3 with Free BMW ISN Read Function and NEC, MPC, Infineon etc Chip
Regular price
Sale price
$425.00
Unit price
per
Sale
Sold out
XhorseUS/UK/EU in Stock, No Tax.
  Support Multi-Languages.
  Based on built-in software, you can update VVDIProg firmware opportunely.

Original Xhorse VVDI-PROG VVDI PROG Programmer
Highlights
 Software updates frequently, Firmware updates timely.
  High-speed USB communication interface to make software automatically connect.
  With Smart operation mode to show possible causes of error.
  Supports Self-test function to tell VVDI PROG works well or not.
  Supports ISN READING
  Multi Language: English, French, Italian, Spanish, Arabic, Cezch, Polish, Portuguese, Russian, Turkish, Chinese


VVDI PROG Supported Chip List

What's new on V5.1.3 Latest Update?
VVDI Prog 5.1.3 Sofware Free Download Password:123456

V5.1.3 VVDI Prog Update Info (2022-03-25)
* This version DON't need update firmware
Add TC275 option in <2-MCU>-><INFINEON-TC2XXX>
Add PIC16F882, PIC16F883, PIC16F884, PIC16F886, PIC16F887 options in<2-MCU>-><MICROCHIP-PIC16F>
Add R5F61725S, R5F61726S, R5F61727S, R5F61797S options in <2-MCU>-><RENESAS-H8S>
 Add R5F212L2SD, R5F212L2SN, R5F212L4SD, R5F212L4SN options in <2-MCU>-><RENESAS-R8C>
Add VW12(TC224-16F), VW22(TC224-16F), VW30(TC27X), VW31(TC27X) options in <7-AIRBAG>-><VOLKSWAGEN>
 
Package List:
1pc x VVDI Prog multiplexer    
1pc x Square USB cable   
1pc x SOP16 test socket      
1pc x 16pin converter (Support SOP/SOT/SSOP)
1pc x MCU reflash cable               
1pc x ECU reflash cable
1pc x MC9S12 reflash cable (Used to program MC9S12 series chip)
Xhorse PCF79XX Adapter Purchasing Link
AUDI C6 Q7 A6 Steering Column Module J518 ELV Emulator Purchasing Link

VVDI PROG Customers' Feedback:
did a few tests today and this is what I found out.
It seems that VVDI prog reading speed is dependent on the processor speed of the computer.
 
CAS3 0L15Y flash read time
Centrino processor @ 1.6ghz Windows XP = 12mins
Core2 Duo processort @ 2.5ghz Windows 7 32 bit = 5 mins
i7 @ 4.4ghz Windows 7 64 bit = 2mins 30 seconds.
Other programmers do not seem to be affected by processor speed at all.
I also would of thought this was a fairly easy question to answer without me doing all the testing

Adapters Detailed Description:
16Pin Locking Socket
Read the common EEPROOM, note: please insert the chip accoring to following pictures.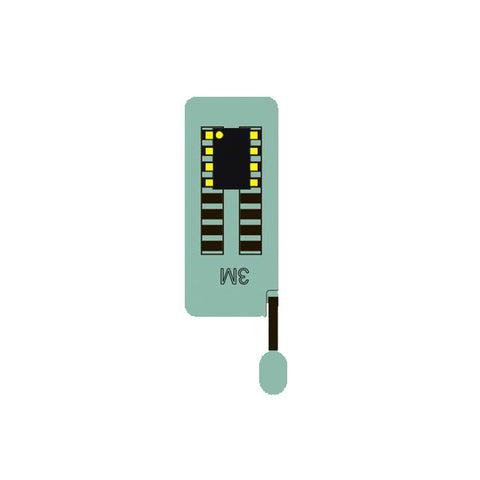 1.3.2 MCU Reflash Cable
Used to program MCU on board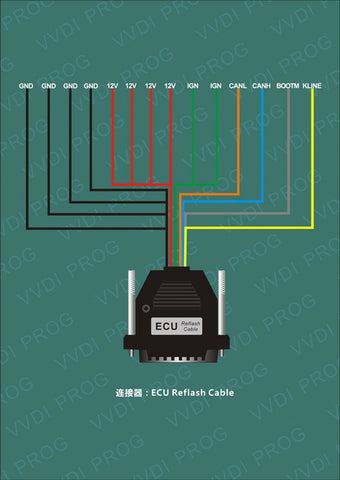 1.3.3 ECU Reflash Cable
Used to program ECU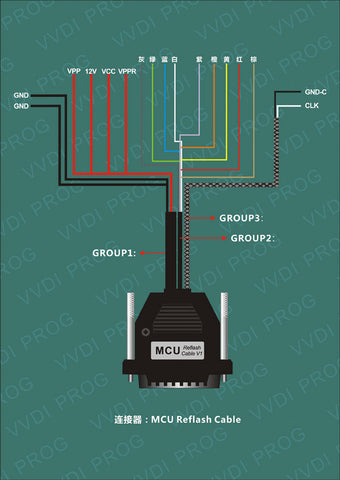 1.3.4  MC9S12 Reflash Cable
Used to program MC9S12 series chip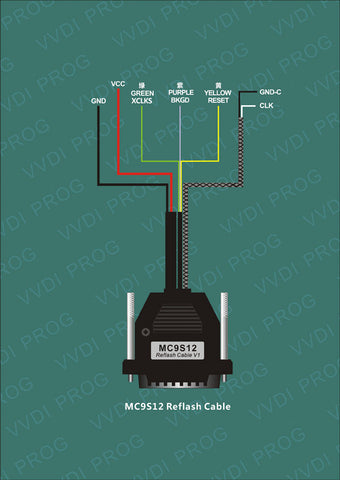 Share