[EU Ship] Super MB Pro M6 Wireless Star Diagnosis Tool Full Configuration Work on Both Cars and Trucks
Out of stock
Many in stock
Product Description
customers are viewing this product
Product Description
USB and WiFi Connection
Full Configuration Work on Both Cars and Trucks
Compatible with original Benz dealer software
Work on W223 C206 W213 W167 (Paid License)
SUPER MB PRO M6 Full Package wireless Star Diagnosis Tool

1. SUPER MB PRO M6, with the strong penetration of wireless test and WIFI signal, relieves the dependency on communication transmission cable during test, and greatly reduces restriction on testing distance. The device, adopts the framework concept of original C6 diagnostic tool, is able to replace original MB Star C4.  Durable and easy to carry.
2. ABS+PVT plastic structure adoption has the advantages as follows:
1) Impact-proof & easy to carry
2) Lower consumption on product shell against wireless signal
3) Great advancement of wireless communication distance & stability 
3. SUPER MB PRO M6 adopts double-radiation mode (radiation fan & radiation fin). Radiation fan will automatically turn on high-power radiation mode when SUPER MB PRO M6 internal temperature over 35℃, greatly improving the stability and safety when programming. 
4. Built -in network interface prevents deformation and damage from impact.
5. SUPER MB PRO M6 is the only diagnostic tool on the market that is highly consistent with the original MB Star C6: 
1) Fully compatible with the original software.
2) You can directly upgrade the newest firmware without installing additional driver. 
6. Can perform as the same functions as that of the original: 
Compatible with the Mercedes Benz models with protocol DOIP, K-line, CAN Low, Can High, LIN, RS485, etc, works with the old cars and new cars.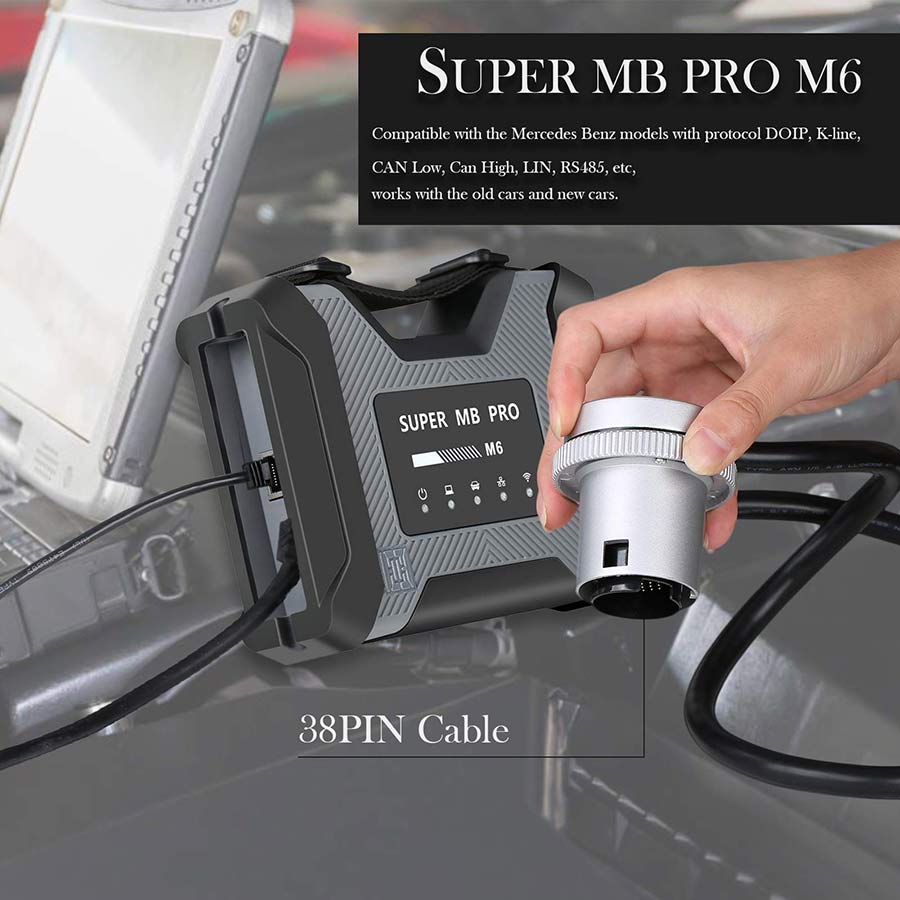 7. Support diverse Mercedes-Benz models, covering 12v car, 24v diesel truck & bus, MPV etc.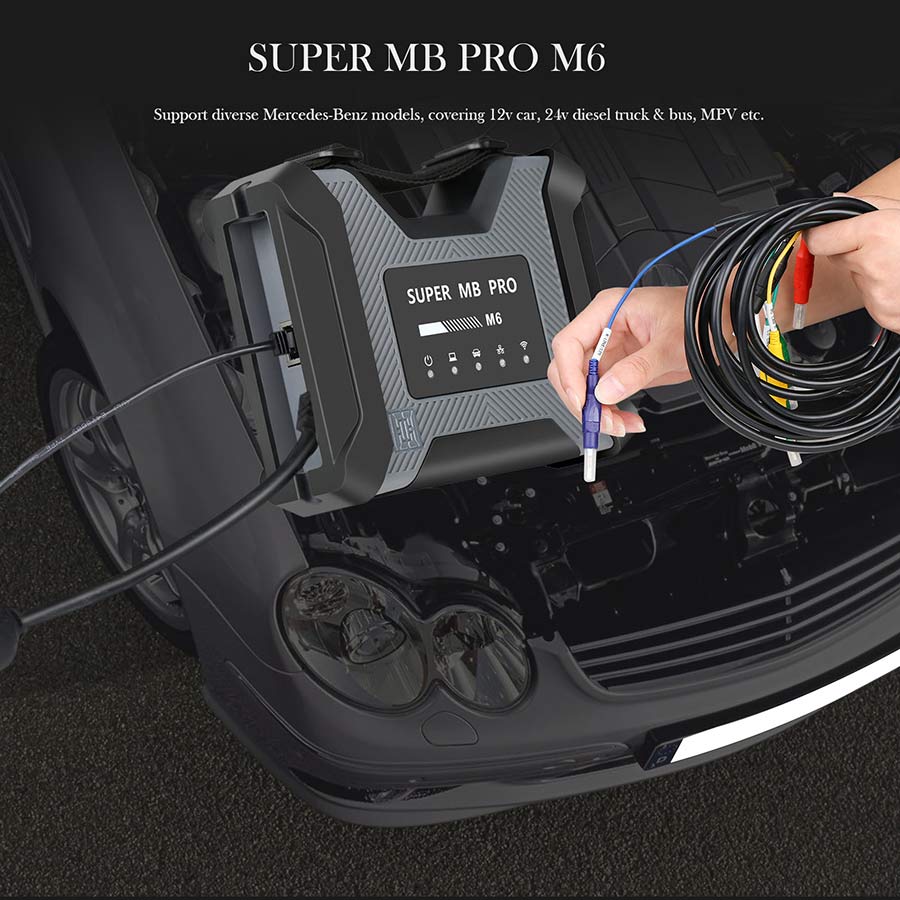 8. Support firmware update without installing the battery, but directly plug the device to the OBD port of the car to supply power, you do not need to worry about that the firmware will be damaged in the process of update. 




Package includes:
1pc x SUPER MB PRO M6 Main Unit
Please make sure that you follow below steps:
1/ Download the package from themeforest.net (the file is in zip format)

2/ Extract the file you've just downloaded.

3/ Find this file: ella-3.0.0-sections-ready.zip in the folder Ella Sections Ready 3.0.0, then you just need to upload ella-3.0.0-sections-ready.zip file to your Shopify store.

To save your time and reach our support quickly, please follow below steps:
1/ Create a staff account for us (with Themes permission and Settings permission) http://docs.shopify.com/manual/settings/account/staff-members
2/ Capture screenshot or video for the issue you get.
3/ Specify which template and version you are using.
4/ Describe clearly how to reproduce the issue.
5/ Send all information (staff account, screenshot, video, template name and version, description of the issues, link) to support@halothemes.com
Yes, we will assist you to install the template if needed
Yes, we do. Please send your customisation requests to support@halothemes.com, we will give you our quote. Thank you.
Yes. You can turn on/off the animation in the Setting page.
Yes. You can turn on/off almost any blocks on the page (featured products, slideshow, banners, related products, recent products,...).
Yes, we have a setting for you to switch between these two options: Display on Hover and Display on Click.
The theme package includes theme source, Photoshop design files, sample data and manual guide.
That is not a problem. You just need to modify the width/height ratio in theme settings.