AUDI C6 Q7 A6 Steer column module J518 ELV Module Emulator with VVDI Dedicated programming cable
Regular price
Sale price
$119.00
Unit price
per
Sale
Sold out
Frequently bought together
XHORSE VVDI KEY TOOL PLUS Key Programmer Advanced Version Supports Benz BMW VW AUDI All in 1
Yanhua Mini ACDP Gearbox Clone Module 13 for VW Audi Seat Skoda DQ200 DQ250 DL382 DL501 VL381 with License A600
Xhorse VVDI Prog Programmer V5.1.7 with Free BMW ISN Read Function and NEC, MPC, Infineon etc Chip
Product Description
Applied to repair the AUDI sixth Gen A6 Q7 Audi C6 steering column lock J518 ELV module failure replacement emulator.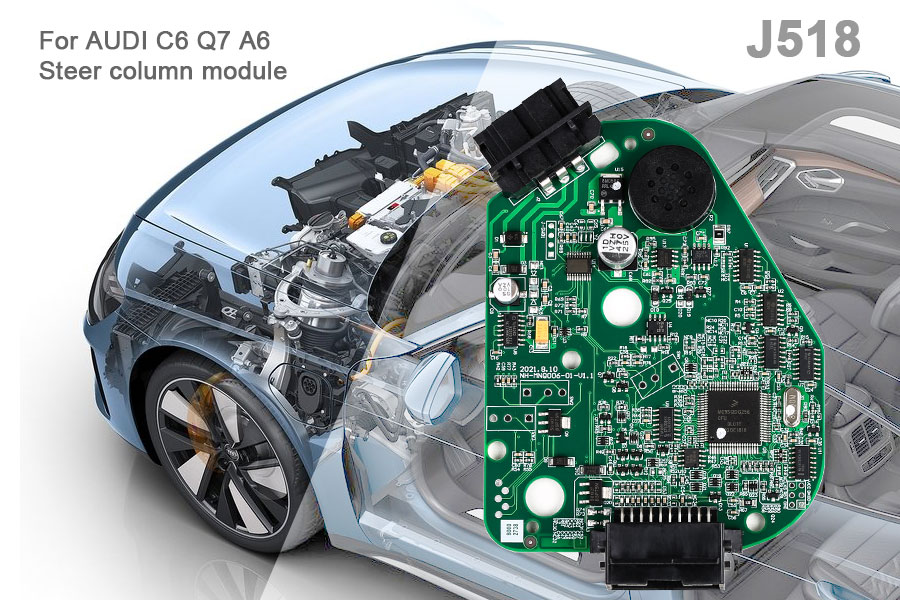 1.Universal solution, three types MCU all can replaced by this emulator.
(replace MCU Mask: 1L59W, 3L40K, OL01Y directly);

2.Stable and durable, No Vulnerable components such as relays, microswitch and motors on it.
3.Easy for replacing, write in the dump form original J518 Module with the WVDI PROG dedicated line directly, No need solder wire.
Note:

The emulator without lock or on lock function, if need the same function as the original J518 Module, please buy the J518 Replacement
The WDI PROG dedicated programming cable connector here is only for programming the emulator board, not for original J518 PCB board.
so if you have a car which need replace the J518 module with this emulator, you need read out the data in the MCU by soldering wire or other methods, then write the data into the emulator MCU via this Dedicated cable connector.
Operating Instructions:
J518  256,128 simulate board instruction
As for reading and programming the original car,pls check the VVDI prog.
If your car is 9S12DG 128 CPU, the operation steps are as follows.
1. Read out the EEPROM data, atttention! Pls save the data, in case of any wrong operation.
2. Put the EEPROM data into the folder"EPROM 2K-4K", then double-click the EEPROM Converter application, and see that the original 2K file becomes 4K, the conversion is successful.
3. After runing the sytem, the file to be 4K, then the programming succeed
Note: You can only double click one time, do not repeat. If the double-click run is unsuccessful, or no 4K file appears, then right-key to run the program in administrator mode.
Connect flashing wire and write the converted EEPROM file. Attention: simulator is a 256 chip then choose  J518 (2010) (0L01Y) required.
Each board is with ep data and FLSAH data, so usually you just need to write EP data.If not, you can write the EP data from your car with the FLASH data in the instruction.
If car is 9S12DG 256 CPU, the operation steps are as follows.
 
1. Read out and save the original car data, and write it directly to the simulator.
VVDI burning line: where: red (thick) =VCC black (thick) =GND yellow =RST purple =BKGD green =XCLKS White =CLK black (fine) =GND-C
without horn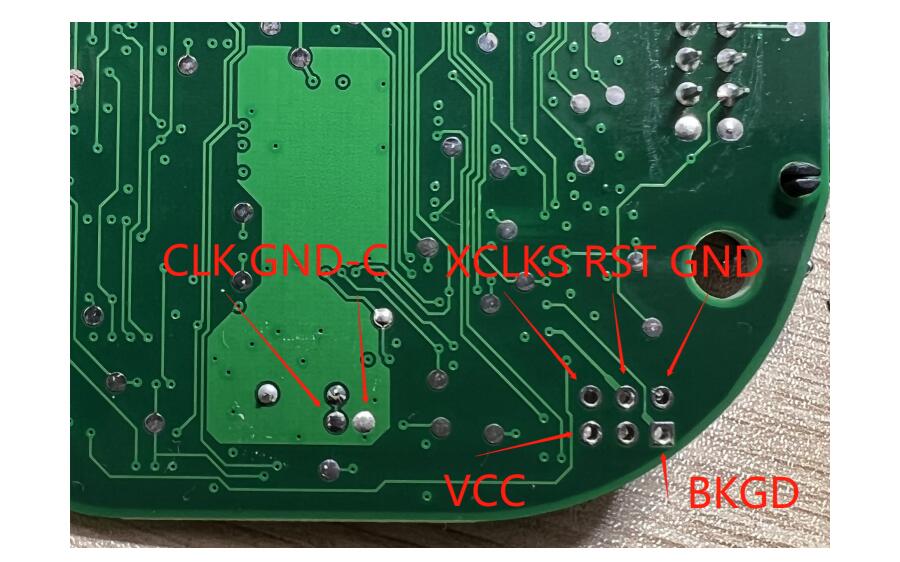 With horn: wiring according to the silk print in the board ,same as board wihtout horn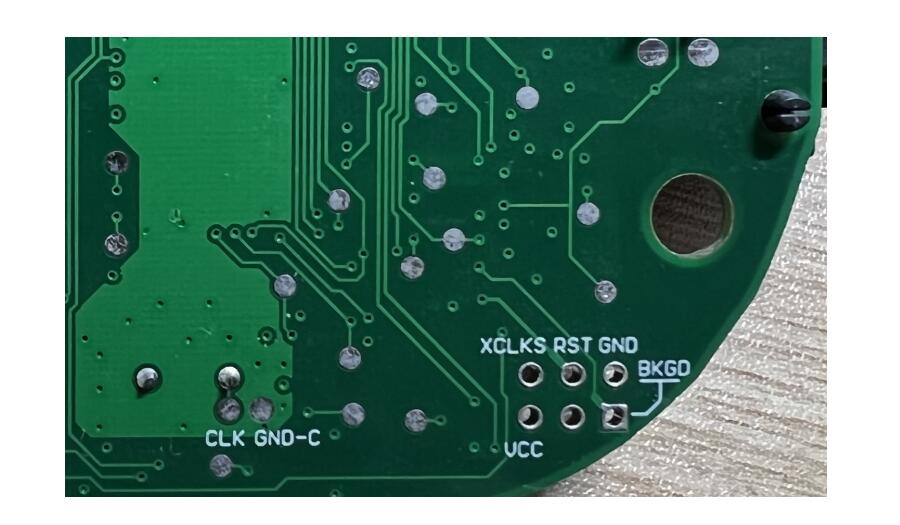 Buy our special burning line, with speakers you can avoid welding burning, directly connect the 20pin port.

Attention:
The simulator is burned after the test, preferably on the car.
In the platform test, it is necessary to check the wiring of 20Pin port. Some of the platform wiring harness have production problems and are compatible with our burning interface, which may lead to chip damage.
Error wiring: 10 (red) should recover after 20 (blue) or as shown in the figure.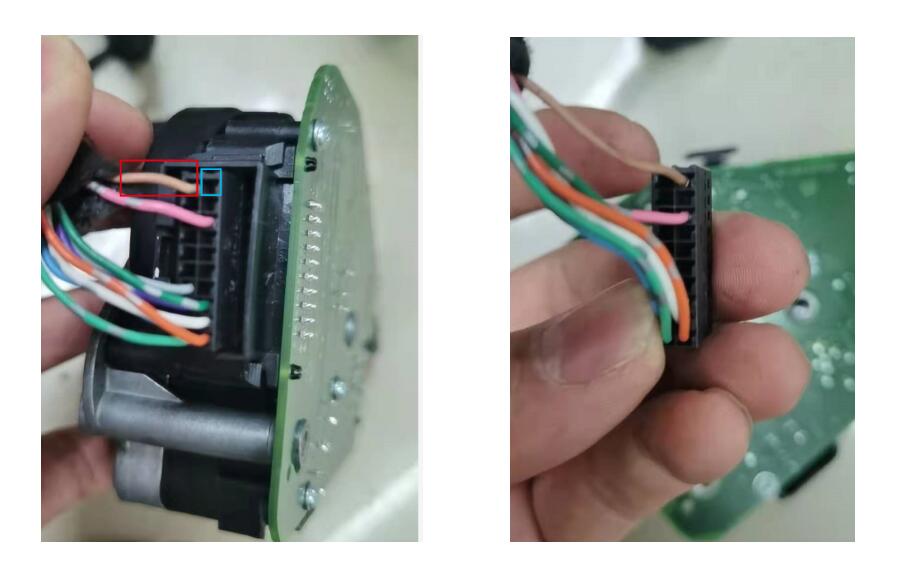 Package includes:
1pc x AUDI C6 Q7 A6 Steer column module J518 ELV Module Emulator with VVDI Dedicated programming cable
Share